We celebrate Mother's Day big at FRBC. This year, due to the C-19 Quarantine and Social Distancing, we will have 2 services. A Drive-IN Service at 8:30am and a regular LIVE-STREAM service at 10:45am.
8:30am DRIVE-IN SERVICE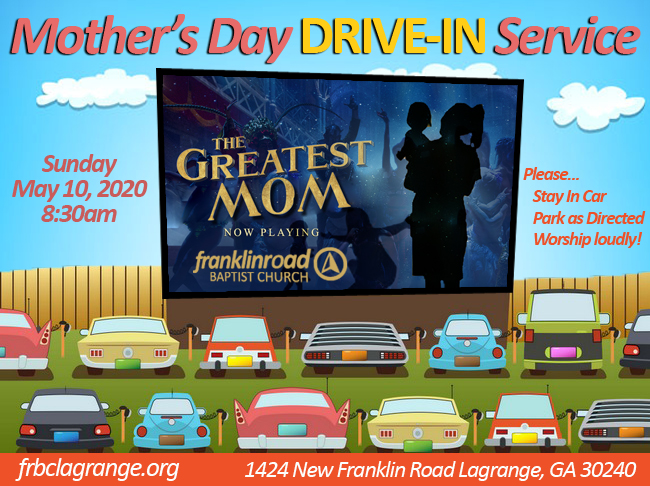 We will have guides to help you park in the best place and will enjoy good music and a message that will challenge, inspire and encourage you about living in God's Love. We will have a special gift for each mom, too. Come a little early!
Send us a message to let us know you're coming to the Drive-In Service. Click here
10:45am LIVE-STREAM Service
If you can't make it to the DRIVE-IN Service, watch online at 10:45am as we stream our regular service with special love and honor for all the moms out there.