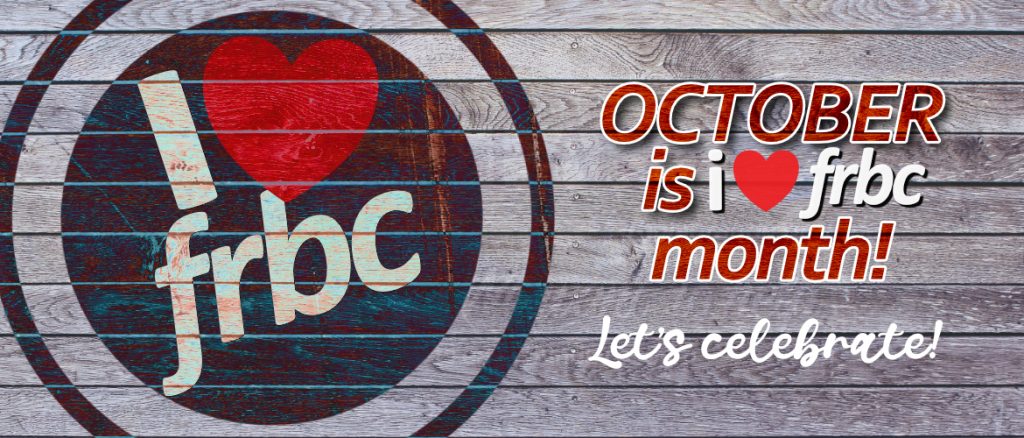 Celebrate all things "frbc" in October.
We're inviting everyone to enjoy the celebration in October. At FRBC we LOVE GOD, LEAD OUR HEARTS, LEND A HAND, and LIVE TO INFLUENCE others toward Jesus Christ. This is who we are as Christ's church.
We would love for you to send in a short video clip, email, text, or letter to let us know why you love FRBC. We will also have a video booth setup starting this weekend to allow you to do a short clip on why you love our church.
If you're not familiar with the great things about FRBC, we invite you to come and discover what God is doing in His church.