Pastor Andy and his wife Kim Buchanan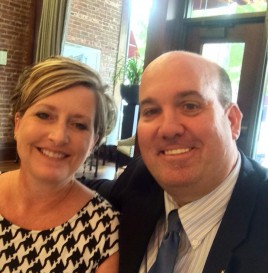 Pastor Andy grew up in LaGrange and graduated from LaGrange College in 1989. After graduating and marrying his wife Kim, they moved to Ft Worth, TX to attend Southwestern Baptist Theological Seminary. (1997 M.Div BL)
Kim and Andy have two grown boys and enjoy spending time with family playing golf and drinking coffee. Pastor Andy's favorite getaway is Maggie Valley, NC in the Great Smokey Mountains.
Email Pastor Andy:   andy@frbclagrange.org
 Minister of Music, Jacqui Stover and her husband Mark

Jacqui joined our staff in May 0f 2015 as our Minister of Music and Worship. Jacqui and Mark have 2 grown daughters, each married, and a son in high school.
Jacqui is gifted and has served churches in Germany, Georgia and Alabama. We are so thankful to have Jacqui and Mark at FRBC.
Email Jacqui:   jacqui@frbclagrange.org
Minister of Youth, Dallas Buchanan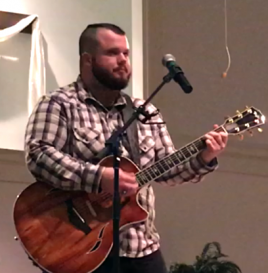 Dallas joined the FRBC staff in May of 2015 as Minister of Youth. He is also a barista at our local Starbucks.  He founded the i220 Student Ministry and leads worship and teaches each Wednesday night. He also leads worship for everyone on Sunday evenings at 6:00pm.
Dallas is gifted as a musician and teacher.
Email Dallas:  dallas@frbclagrange.org