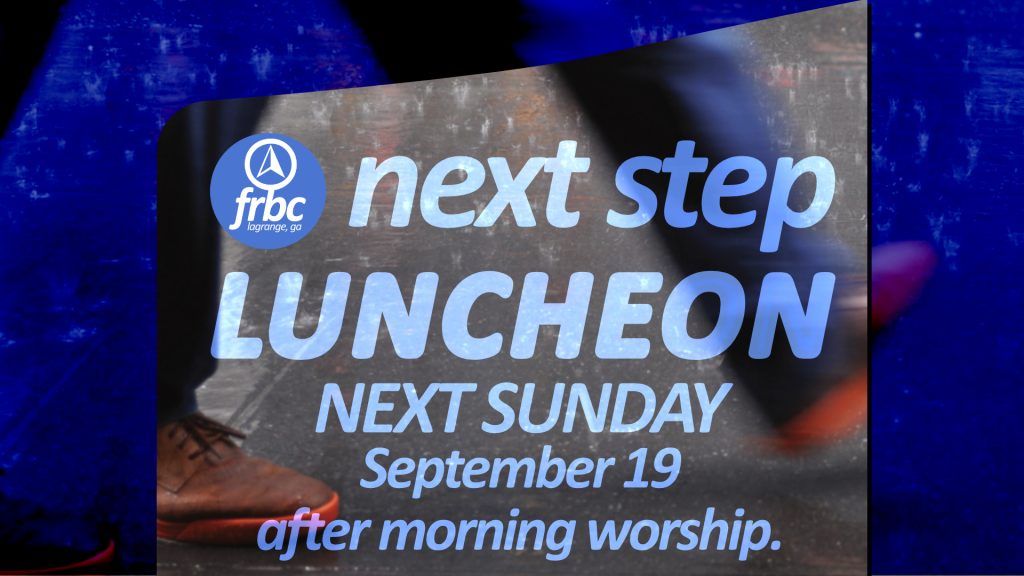 Ready to take your NEXT STEP at frbc? Here's your chance.
Who is this Luncheon for?
1) You are interested in trusting Jesus as your Savior.
2) You're a regular attender at FRBC  & you want to make this your home church
3) You want to know more about frbc and how you can get involved.
What do you need to do to come to this lunch?
Be here next Sunday & join us in the fellowship hall after service. It's free and you don't have to bring anything but you & your family.