March 29, 2018
6:30pm Pre-Service "Hands-On" Experience
7:00pm  Solemn Service of Remembrance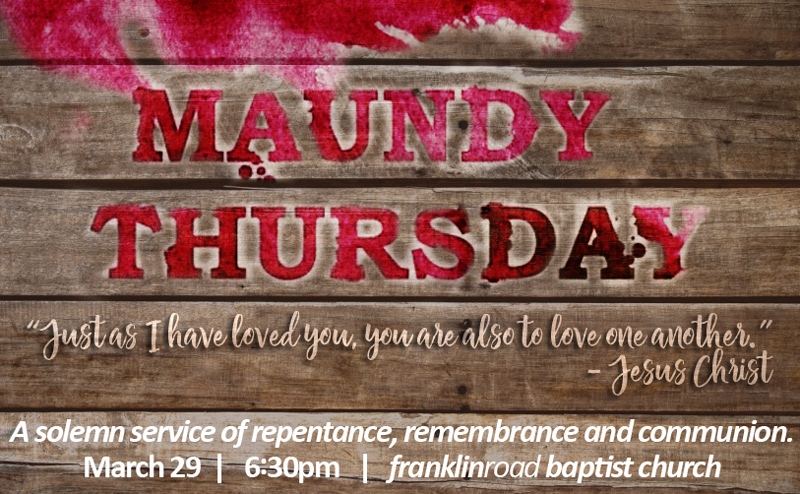 "Maundy" means "mandate or command" in Latin and has been a special part of the Holy Week experience for many years. This year, prior to the service, we will have a special "hands-on" experience where you can go from station-to-station and participate in times of reflection, scripture readings, and activities that we hope will help you feel and sense the deep love that Jesus has for you. It was His love for us and obedience to the Father that moved Him with compassion and compelled Him to the cross.
The Maundy Thursday service will feature music, short teachings on the last supper and Jesus' time in the Garden of Gethsemane as well as taking communion together.
6:30pm – Hands-On Stations just for you.
7:00pm – Maundy Thursday Service
For more information email us at info@frbclagrange.org